Daraku Gear 1st Anniversary: Free x50 Recruit Draws!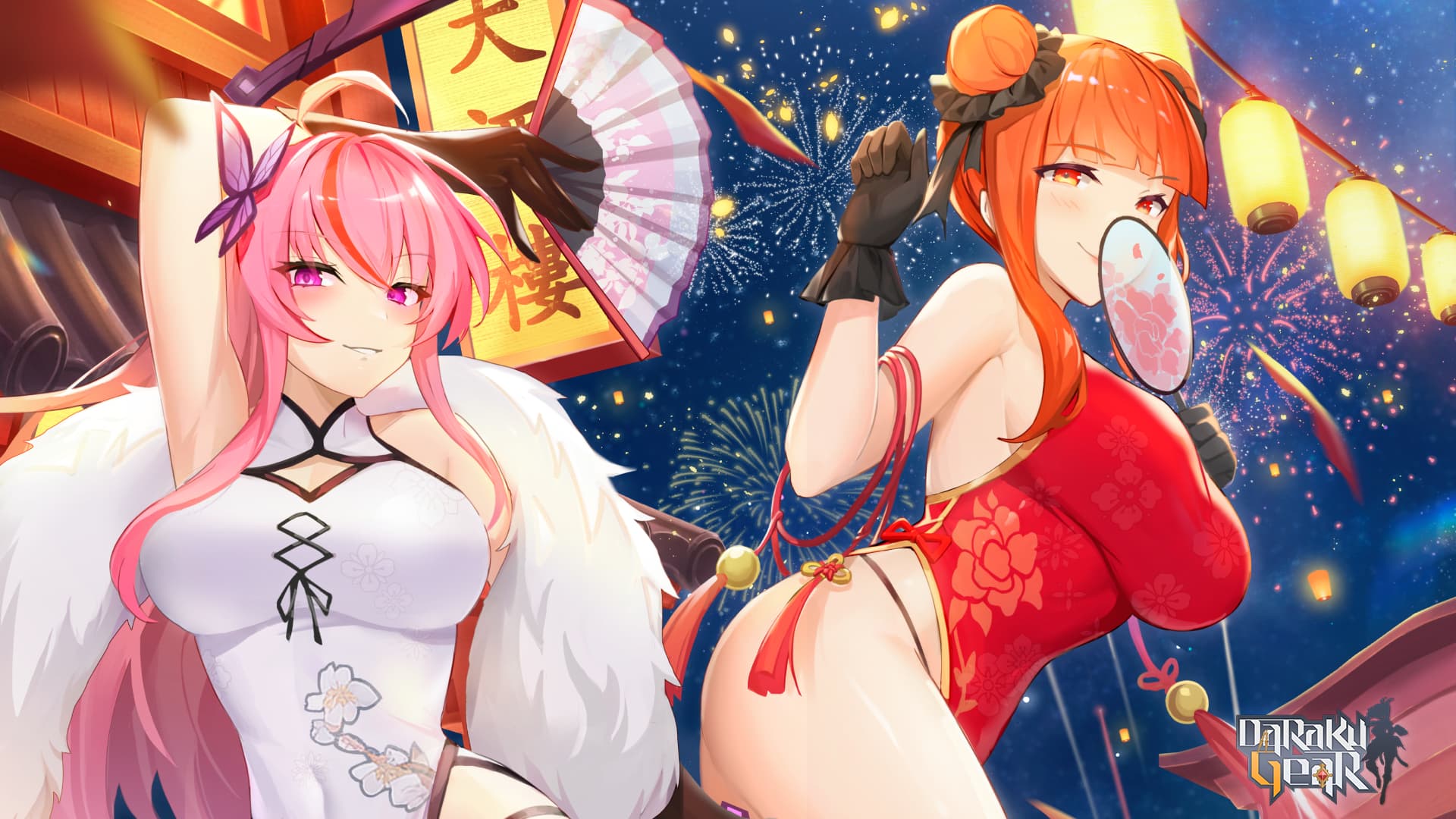 It's officially been one year since the launch of hardcore mobile game Daraku Gear, and to celebrate its first anniversary, we are releasing a bunch of event and reward content, including new Senki character, Sahria, and details on a brand-spanking new gameplay system. On Jan. 17, Daraku Gear's Spring Event will bring fans more alluring story scenes and limited-event characters, so it's the perfect time to taste the game's New Year prizes and train your Senki squad in an erotic culinary standoff!
  Daraku Gear is a real-time combat strategy game wrapped in a hardcore 3D erotica storyline. Players play as Ekram, a Lantisian Descendant hellbent on using all manner of tools and methods to discipline his female Senki warriors, strengthening their prowess through a journey of sexual depravity and utter humiliation. As a deep show of appreciation for the community's love and support for Daraku Gear, from today till Feb. 7, players need only login once per day for a total of ten days and enjoy a Spring Event freebie "Pervert Memory Key". Additionally, there's a daily free 10x Recruits draw limited to five days for a total of 50 free recruits! Don't miss this unique chance to fill up your Gear inventory, fellow Descendants!
Spring Event "Dark Chef of Coitus"
Spring Event "Dark Chef of Coitus" Preview: https://youtu.be/SwPaD8uvRBw
  From Jan. 17 to Feb. 7, Daraku Gear will release the Spring Event stage "Dark Chef of Coitus" to welcome the Lunar New Year, which will include gorgeously deadly Selina and Blade XIII limited-event Exclusive Gears, plus a 3D Selina skin. This event will also see a sky ship's unwelcomed and ominous arrival to Lantisian airspace! How will Ekram and his Senki harem face this unexpected threat, and… Why exactly does it involve a sexy cook-off? We'll just have to login and see!
Limited-event Selina + Malignant Webweaver
Limited-event Blade XIII + Samuume Paladin
  By clearing certain Dark Chef of Coitus levels, players can collect Draconic Coin, which is tradeable at the Exchange shop for some sweet, sweet Recruit Passes, Lustite, Credit, and even limited-event background and icon items.
Brand New Mechanics & New Senki "Sahria"
  To mark Daraku Gear's first anniversary, we're also revealing a new character from the East Oen Federation: the talented, the musical muse… Sahria! Her Exclusive Gear's abilities can target multiple enemies in a chain reaction, while simultaneously boosting her allies.
  A new gameplay system called "Guild Scout Ops" will also be introduced. Players within their Guild will be able to send out their Auto Gears to go on missions and collect Guild Points, which can be exchanged for in-game resources and other rewards.
  Senki Anointing is another system that will be introduced shortly, where deeper training of one's Senkis can unlock new character appearances and types, as well as make unique ability features available to unleash during battle!
人氣遊戲