Daraku Gear New Summer Event Preview!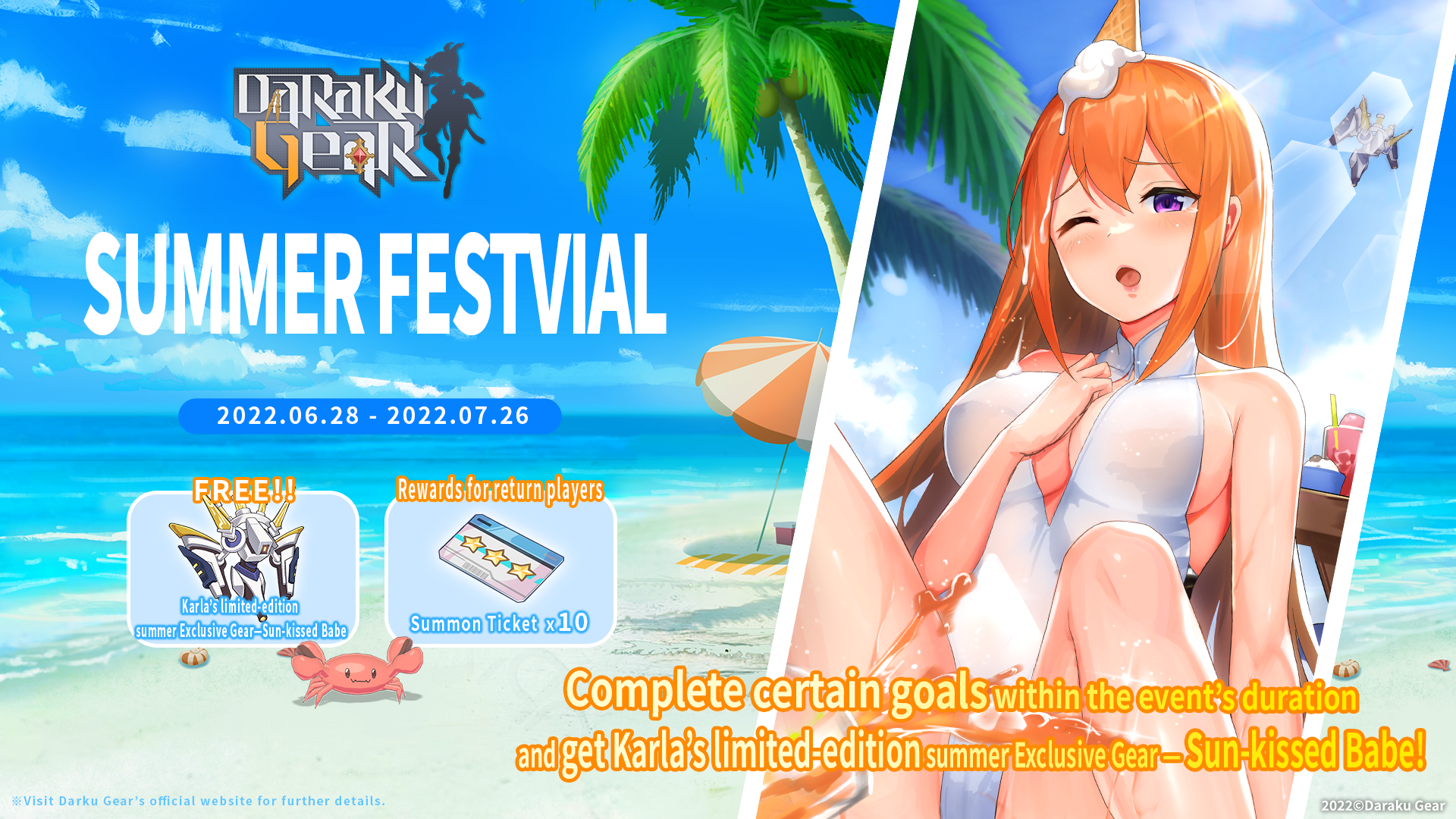 Popular mobile game Daraku Gear released a teaser summer clip on June 21, revealing the limited event "Midsummer Fantasy" with new, sexy swimsuit skins. A mysterious assassin, Finesra, and new features have also been added into the mix!
"Let's hit the beach!"
Ekram takes his Senki squad to a coastal paradise to ride out this seasonal heatwave in style. Decked out in the skimpiest swimsuits, his Senkis are ready for some nice, relaxing fun in the sun... unaware that their master has some spicier things in store for them.
Claim free SSR Exclusive Gear and returning player rewards!
Simply by joining this event and completing specific tasks, players can claim Karla's limited-edition SSR Gear 'Sun-kissed Babe' and hefty prizes. In addition, players who haven't logged in for over a month will be awarded ten Recruit Passes!
Our development team will also be posting over ten sets of limited-time redeem codes, which include classic favorites such as Recruit Passes, Credit Points, and Lustite. Redeem codes are available to Descendants old and new, just make sure to follow Daraku Gear's official social media fan pages to stay up to date!
A new era of Auto Gears is dawning!
Since Daraku Gear's launch, Auto Gears have consistently been Descendants' sturdiest allies. The Daraku team is getting ready to launch a whole new line of Auto Gear models to better reflect their true power. Aerodynamic designs that still serve as powerful conduits for their Senki's capabilities, they will surely be a splendid addition to our fellow Descendants' armies.
Randille and Ryu added to Permanent Recruit pool
According to the pronouncements of Nymph's most illustrious leader, all Senkis are to remain within the city walls after training to serve him or his noble guests. After putting Randille, the Descendant Wannabe, thoroughly in her place, rumors say our leader is now teaching the supposed 'Unrivaled Senki' Ryu a lesson in obedience, too.
At the end of the preview video, glimpses of a new story chapter are revealed, showing the fires of war extending toward the five kingdoms of East Oen. The region's forces are considerable and its sexy women numerous, but Ekram's ruthless march is unabated. Soon, every wondrous corner of Nymph shall be open for tasting!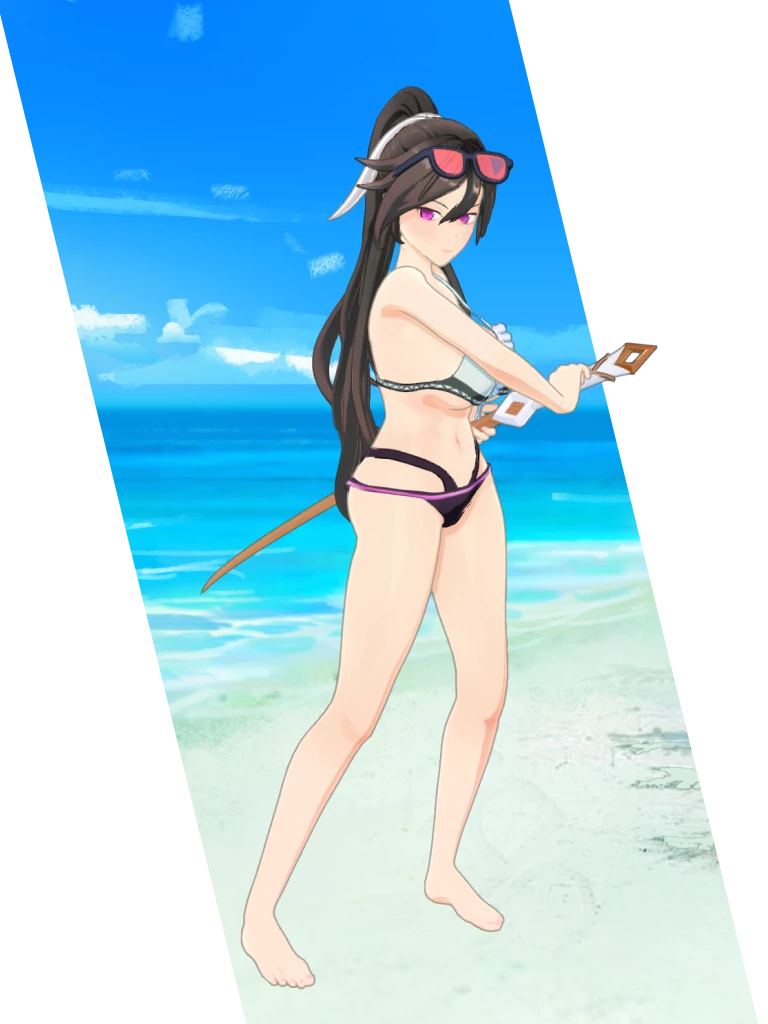 人氣遊戲