New Daraku Gear chapter now available with Blade XIII!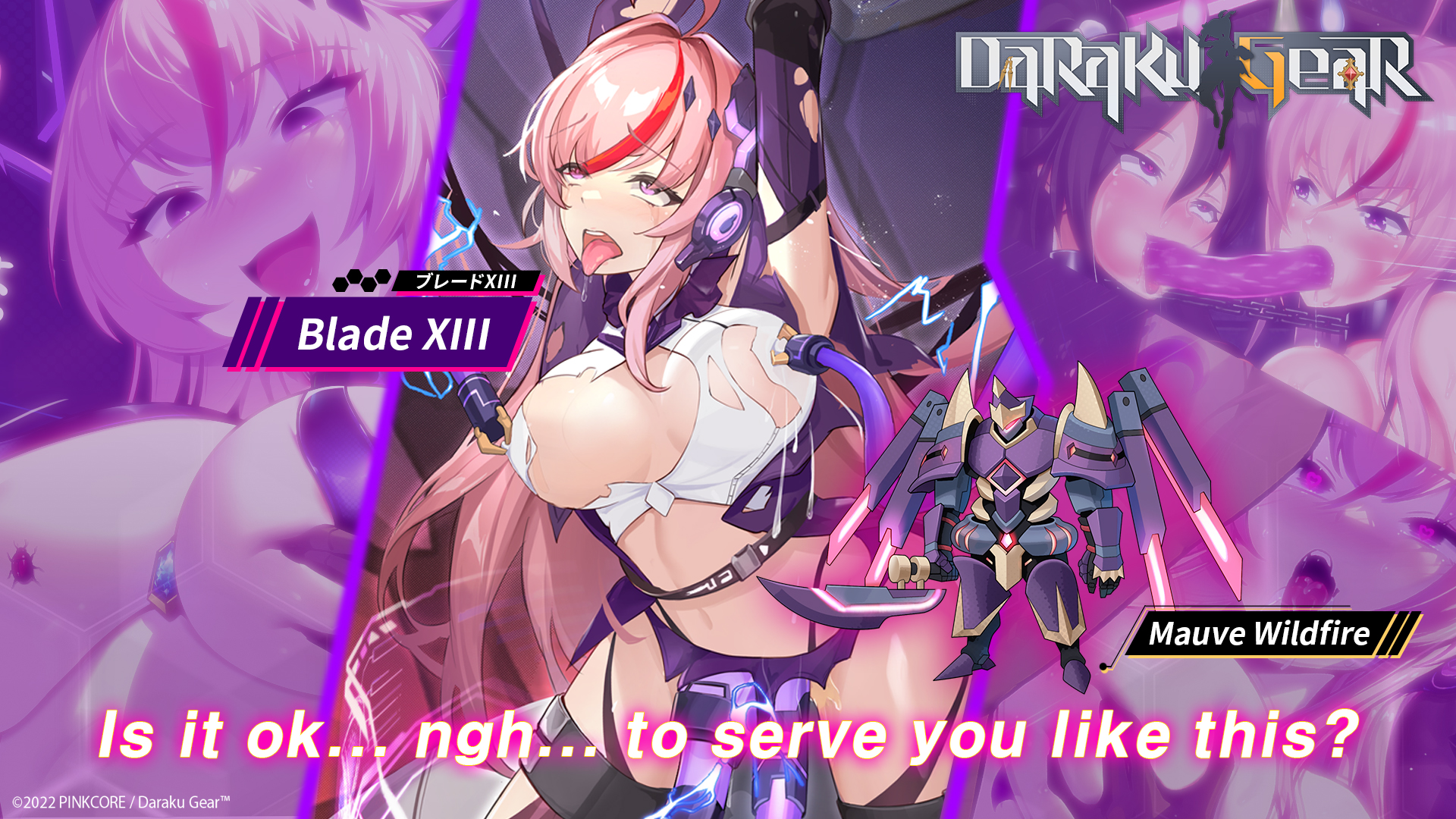 A mysterious, cold-blooded mercenary swinging her sword from battle to battle. Stories about her vary widely among the populace, but most simply know the name Blade XIII.
"I'm the sword slashing through the battlefield. All else is mere rumor."
In fact, she hails from Ekram's home of Lantis and was even the object of his desire during childhood. Due to her family background, much was expected from her, so she was trained harshly in the art of sword-wielding. She kept Ekram out of danger with her skills yet, in the end, her heart belonged to his father, Bishop Darius.
After Lantis was burned to the ground, Blade XIII wandered endlessly and eventually became a professional mercenary, but her heart still yearns for the restoration of her homeland. Something she'd never expected, though, was to encounter Ekram again, least of all in his father's likeness…
Mauve Wildfire
After Blade 13 reunited with Ekram, he forged the Mauve Wildfire just for her. Its extraordinary propulsion device leaves a trail of flame in its wake, which takes a form similar to wings of fire caused by the turbulent airflow left from the Gear's speedy passage.
Daraku Gear official website: https://pinkcore.com/Darakugear
Daraku Gear Facebook: https://www.facebook.com/darakugear
Daraku Gear Instagram: https://www.instagram.com/pinkcore_inc/
人氣遊戲