Summer Event - Queen of the Beach - Is Coming!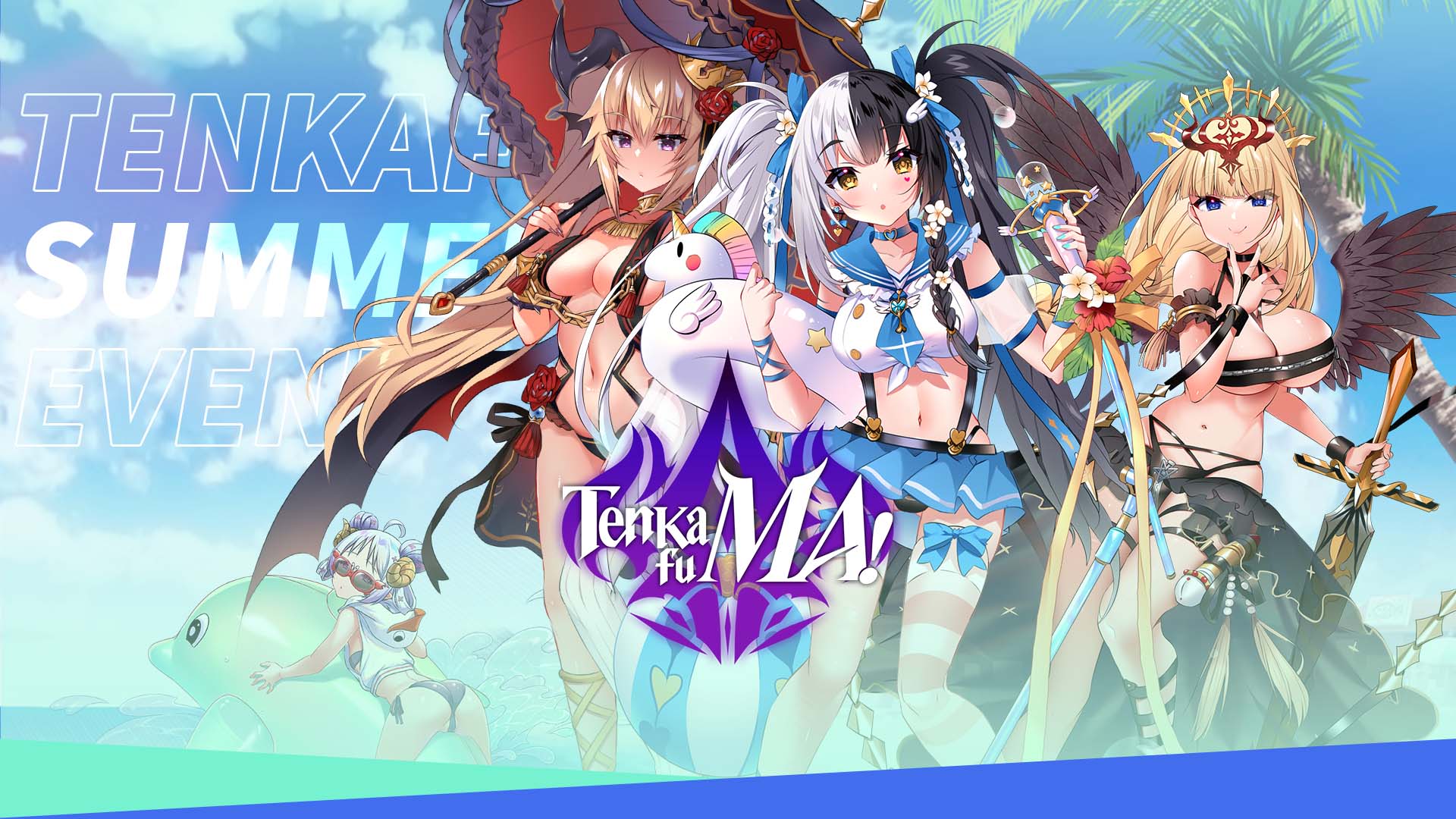 Summer Event - Queen of the Beach - Is Coming!
Sg Arts' adult mobile game 'TenkafuMA' is getting a new five-week summer event called "Queen of the Beach" on June 8th. Players will be able to experience a new sun-soaked story and collect points to exchange for rewards.


Queen of the Beach Story:
Iblis returns to her beach resort to prepare for a nice date with Caesar, only to realize Caesar's rented out parts of the resort to some of his harem's women! Now, an idol popularity contest is the only way for her to get the resort back and have her date!
PV:https://youtu.be/byVGb8uKfFA
New Summer Characters - Complete Missions and Choose Your Girl!
Four SSR swimsuit versions of existing characters are making their way to the resort for this summer's event - Iblis, Saint Milae, Noel, and Aridya. Collecting enough points from the event will even let players choose one out of the four characters for themselves.
[Summer Iblis]
"Are you here to see me? Hehe, of course you are~"
Even on vacation, an archdemon must keep her poise. A leader will always attract the most attention, of course, no matter where they are. This time, Iblis' swimsuit was custom designed by the Demon Realm's top designer, using the most expensive materials. What was that? You said it's not much different from what she usually wears? Hmph, you cretins don't understand fashion!
[Summer Saint Milae]
"I'm Saint Milae, the most devout apostle of the God of Sex."
After being taken in and disciplined by Caesar, she's changed her ways and devoted herself to the Church of Sex. Now, Saint Milae's main concern is how to convert the Demon Realm's lost lambs into her disciples.
[Summer Noel]
"Thank you! I love you all too!"
It's a long, hot summer and the crowds are getting restless! Gathered together under the blazing hot sun, sweat pouring down their brows... Just what could help ease the minds of these poor souls? That's right! Everyone shout it out loud! MONOKURO~ Noel~ ♪
[Summer Aridya]
"Mngh... these sunglasses are awesome... I sleep even better when I wear them…"
One day, Aridya awakes lying on an inflatable dolphin and decked in a bathing suit. Despite a strong desire to get back to dry land, the drowsy dreameater decides to first catch a few Z's under the cool ocean breeze...
Exchange Your Votes for Rare Items!
Whichever character gets the most votes in the popularity contest has control over the resort's overall design. You'll also be able to exchange those votes for Flawless Spirits, Skill Stones, and even a special sex toy, the "Summer Cocktail". Come on and get your buzz on this summer!
Download TenkafuMA: https://tenkafuma.com
TenkafuMA Official Twitter: https://twitter.com/tenkafumaE
TenkafuMA Official Discord Group: https://discord.gg/RRRABMtHYj
Tenkafuma Summer Queen of the Beach